Predator Break & Jump Cues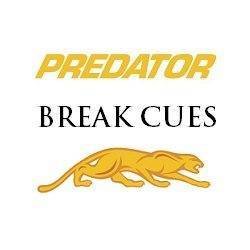 After a matching break cue for your predator? If so, we have a large range on offer and keep some in stock and order others as per your requests.
For industry-first technology and athletic playability, look no further than the Predator Cues Sport Series. The Predator Cues Sport line-up includes the Predator break cue that establish dominance from the start, and a rule-breaking playing cue – a trio that sets the stage for success. Add the dual-textured, ultra-tacky Sport Grip created by Predator Cues and you've got all the control you need to take the table for a thrill ride. Let the games begin.
** Please call us if a supplier in Australia is under our price. ( we will strive to keep up with the rising AUD and Supplier rules)
note: on many of the Predator cues we order in cues as per order. Lead time is normally two weeks to address. 
If you're from another country other than Australia please contact us for your country pricing including delivery.
Showing the single result
Showing the single result